Welcome to my Gallery
Howdy stranger! So you've come to check out my creative wares. I can offer you a cup of dudes being in love, a platter of men kissing, and for dessert some bisexual panic. Here's a cactus, on the house.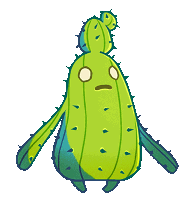 I'm a fanartist at heart so most of everything you find here will be from media that I enjoy. Though I've bounced around a lot of fandoms in the past, I've mainly been drawing D.Gray-man fanart for the past 7 years, so that's the most extensive gallery you'll find here.
The R18 gallery is for adult audiences only. By proceeding to any adult content pages you understand that you should be at least 18 years old to view this material.
Please do not repost, edit, or use any of the artwork you find in these pages without my permission.