Intro
Eden and I liked to talk about many different DGM (read: komubak) AUs, often coming up with ones that never went beyond simple ideas or jokes we would go back to every once in a while. This one in particular did come from a joke. One that we really didn't expect to spiral out of control and become our dearest and most worked on AU project.
Though I cannot share with you all the world building that we did on it because it is scrambled together on a VERY lengthy gdoc document, I'll keep this page updated with some basic concepts and all the artwork that I drew and continue to make for this project.
Thematically this AU contains a lot of nudity, so please keep that in mind before checking out the art pages.
Demons
Types of Demons
Demons are classified into 4 categories: pureblood, half-blood, human convert, and hybrid.
Hybrids are a special case: they are "artificial" demons created from a soul in limbo, demon blood, and a physical vessel.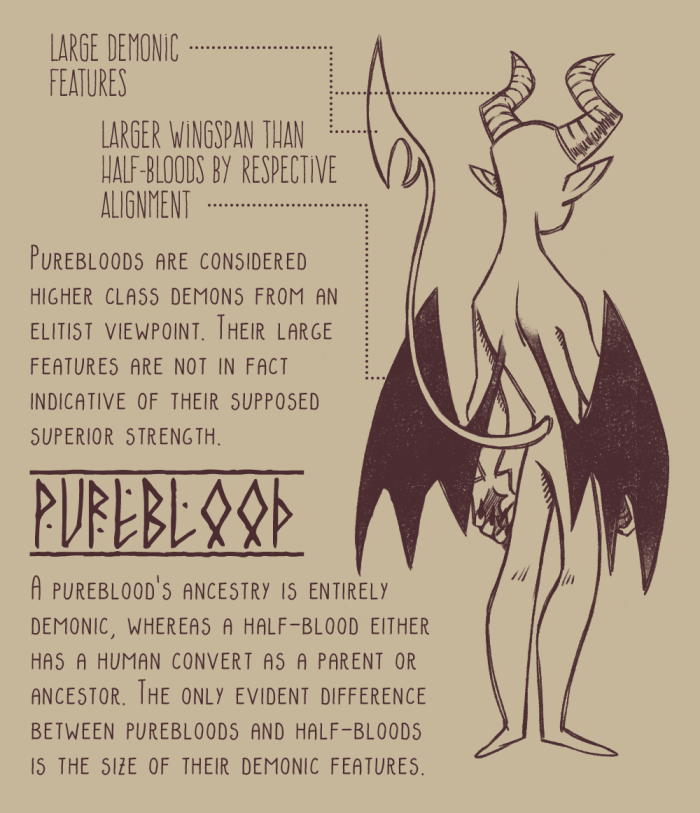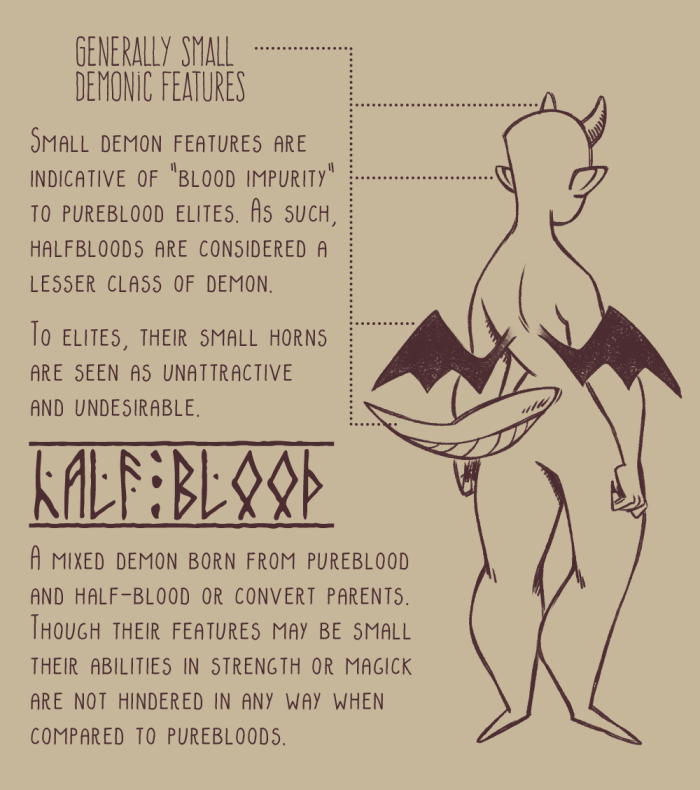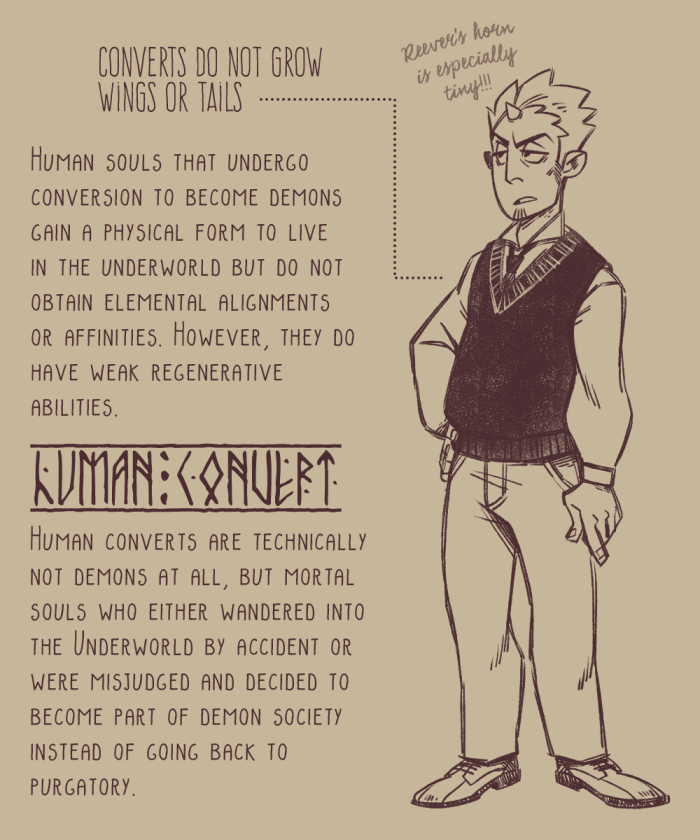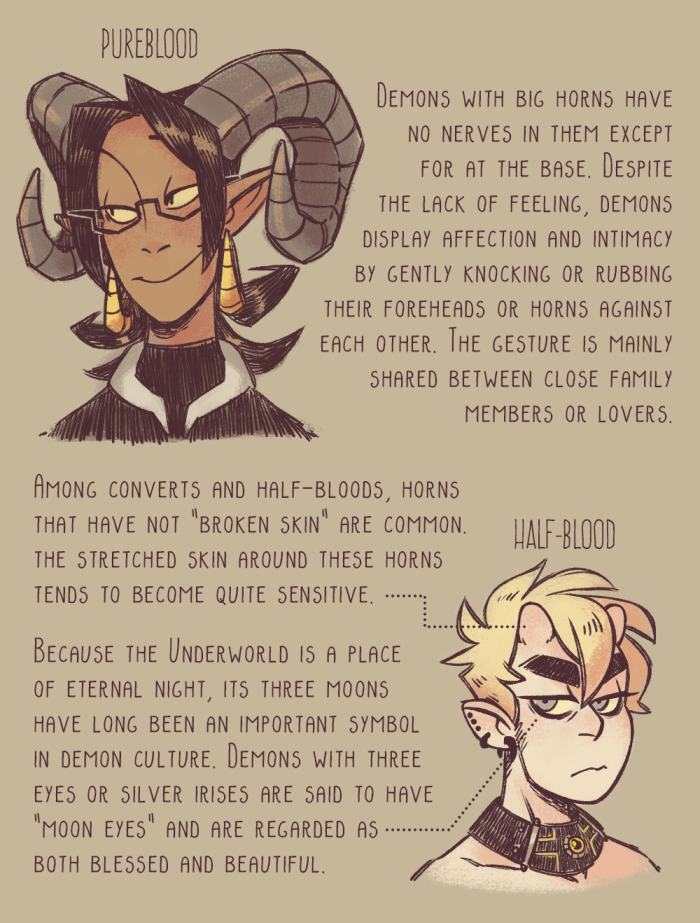 Purebloods, half-bloods, and hybrids can be further classified by their affinities and elemental alignments which give demons different powers and affect personality and physical appearance.
Elemental Alignment
Fire: Large wingspan. Have high body temperatures and can conjure flame to their bodies. They are immune to most toxic substances.
Earth: Smallest wingspan and not great at flying. They have short statures and heavy sturdy tails. Can harden skin and control the earth around them.
Water: Medium/Small wingspan. Apt healers. Possess great regeneration abilities and a high lung capacity. Low physical prowess and sensitive skin.
Air: Largest wingspan. Excel at air combat and flying. They have lightweight tails to reduce air resistance and have excellent vision.
Spirit: Large wingspan. Make excellent harvesters. Have great photographic memory. Possess basic fire, earth, water, and earth abilities.
Light: An alignment only possessed by angels.
Dark: Medium wingspan. A rare and coveted alignment. They have big builds and tall statures. Can use powerful black and blood magicks inaccessible to other demons. Their blood is toxic to humans and angels. Most efficient in battle against angels.