Recent Updates
◈ UPDATE 9/8/23: NSFW Gallery Update: 5 new drawings on DGM pg. 11, 6 new drawings in Ososan, 5 new drawings in Other. Latest art previews added to NSFW Gallery.
◈ UPDATE 9/3/23: 3 images added to DGM gallery, 1 image added to Other-Misc gallery. Latest art previews and Weekly Card Hint added to welcome page.
◈ UPDATE 8/3/23: I have a new wonderful music track playing on Eden's memorial courtesy of Octo! Added "About Site" section to my About Me page. Added webrings to main page.
◈ UPDATE 7/12/23: NSFW Gallery Update: 1 new BotW page, 1 new Other page, 1 new DGM drawing on pg.11.
◈ UPDATE 7/7/23: Added status.cafe widget to my homepage. I am now in with the cool crowd. Moved DMMD art to its own gallery.
◈ UPDATE 7/5/23: I have 3 new site buttons to choose from if you want to link back to me!
◈ UPDATE 7/1/23: 4 new birds in Bird Collection. 3 new stickers for Sticker Sheet Club.
◈ UPDATE 6/19/23: Fixed some wonkyass scripts (hopefully). Added NavLink Ads to welcome page. 1 new card added to site.
◈ UPDATE 6/8/23: 8 new birds in Bird Collection. New art in Eden's Memorial.
◈ UPDATE 6/5/23: NSFW Gallery Update: 1 new page in Other and 3 new drawings in BotW.
◈ UPDATE 5/16/23: Revamped my Commission Page! New commission styles available.
◈ UPDATE 4/26/23: 12 new birds in Bird Collection.
◈ UPDATE 4/17/23: 3 images added to Other-Misc gallery.

Welcome!
Thanks for visiting my little space on the world wide web!
If you're looking for the world's #2 KomuBak enthusiast then you've come to the right place. Everything here is DGM themed because that's how I roll babey! Visit my art gallery for up to date works and over 400 pieces of DGM fanart (holy cow). Take your time looking around and you might just find some secrets. Hope you enjoy your time here! Consider subscribing to my RSS feed for Art Gallery updates.
If you see this icon

on a page, click it for some music!
Page looking wonky after an update? Hit Ctrl+Shift+R for a hard refresh.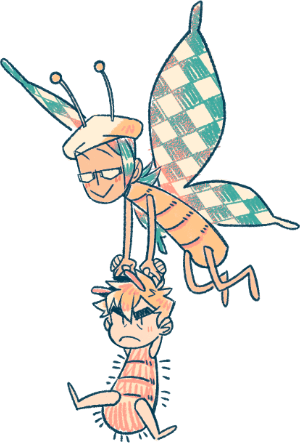 Please do not repost, edit, or use any of the artwork you find here without my permission.
Notice Board
Looking to get some music pieces done for some pages on my website! I am open to do an art trade (sfw or nsfw) or pay you if you aren't looking for a trade.
Currently open for art trades! At the moment I am only looking to trade for pixel art and website layouts since I'd like to get some KomuBak and DGM pixels to display around my website and get some basic layout setup and nice color palettes for my DGM AU pages. Please have samples of your work ready if you might want to trade!
Email me

if you might be interested or would like more detailed information.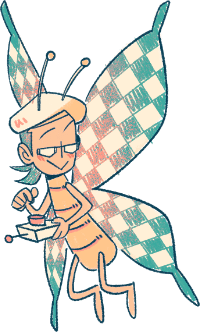 WEEKLY* CARD HINT
Did you hear? Komui and Bak have 10 years of HISTORY together.
*Updates when I remember.
To do list:
Make a landing page
Update bird collection
Rework commission page
Make new stickers
Join some web-rings
DGM collection page
Favorite Characters
Super Metroid Shrine
Link Back?
No hotlinking please.




If you want to exchange buttons you can email me

or leave a message in my guestbook!