AU Gallery
These are the initial sketches that I drew for this AU. At this point it was still mostly a joke between Eden and I.

Bak has a complex about being short in canon so we translated that into him having a complex about his tiny horns in this AU, which is why he hides them under a headpiece. Komui's and Bak's designs are loosely based on their zodiac signs with Bak being a scorpio and Komui a gemini.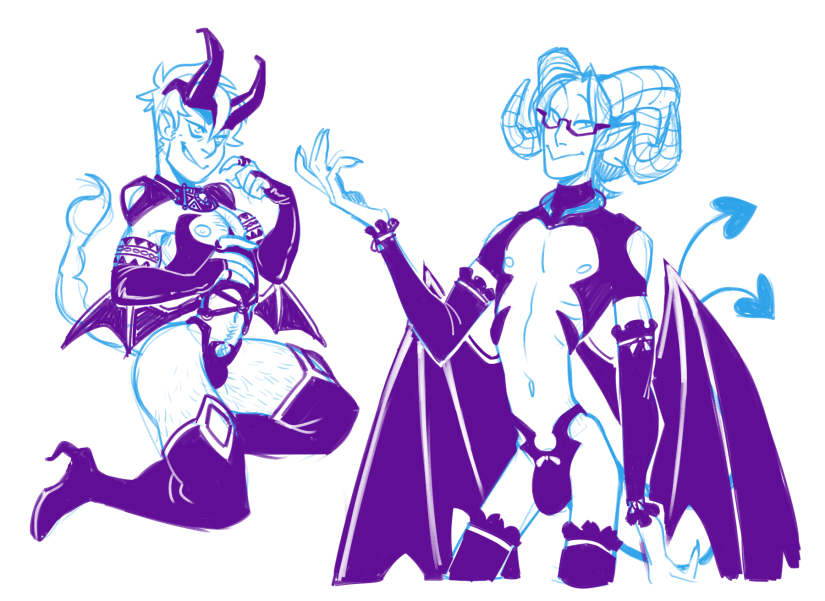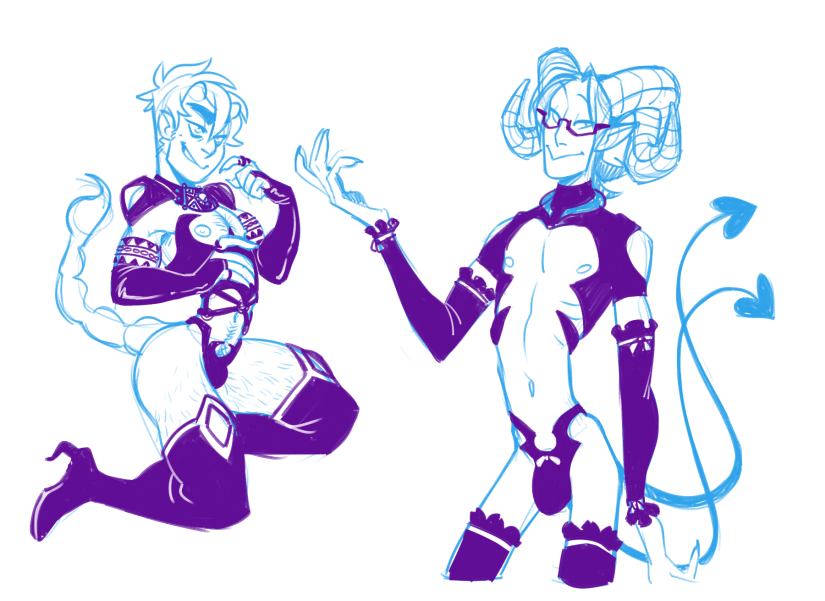 Komui throwing prinnies (from Disgaea) is not canon.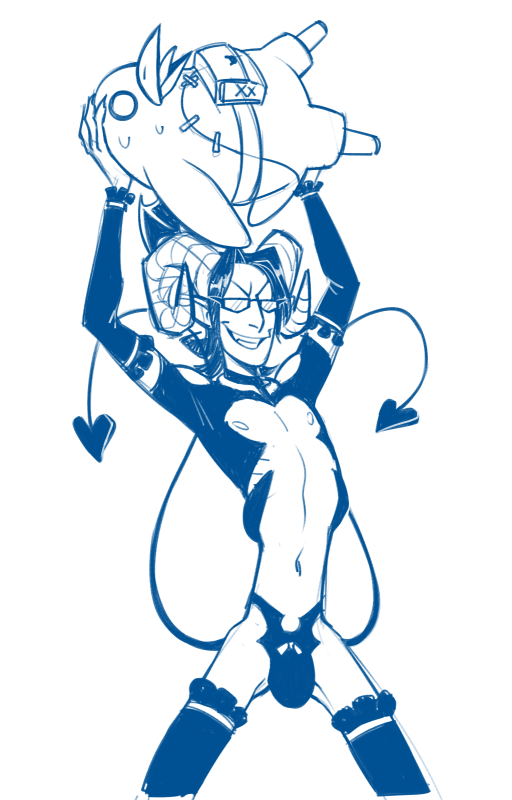 After we decided that we were actually gonna expand on the AU, we began designing the rest of the cast.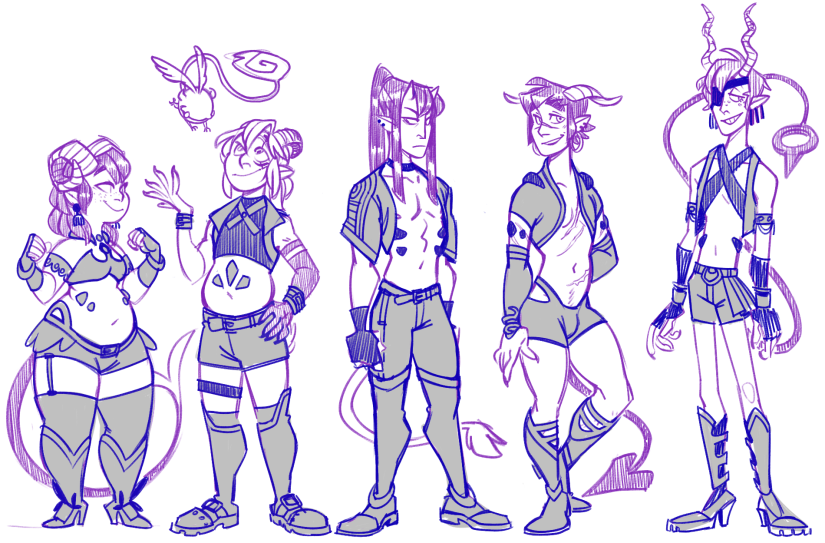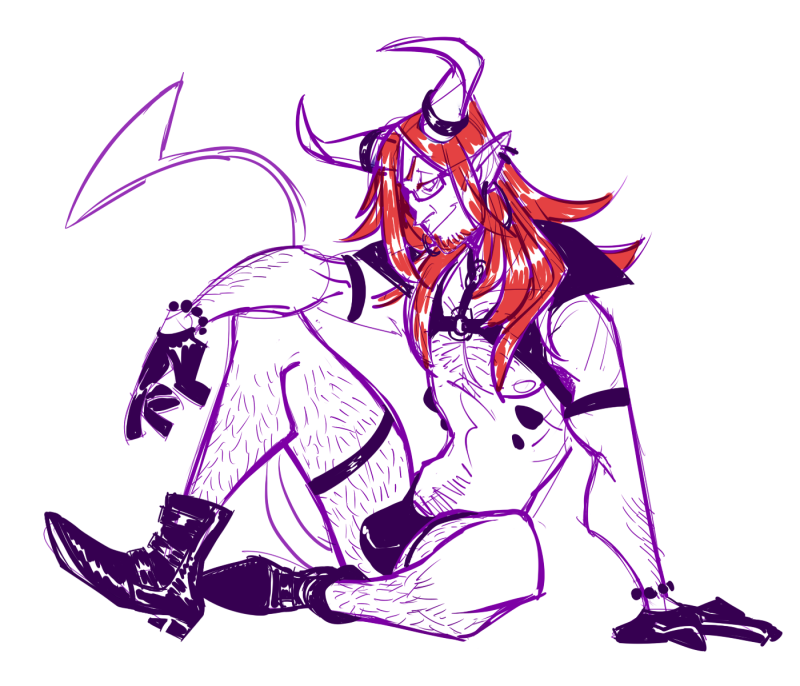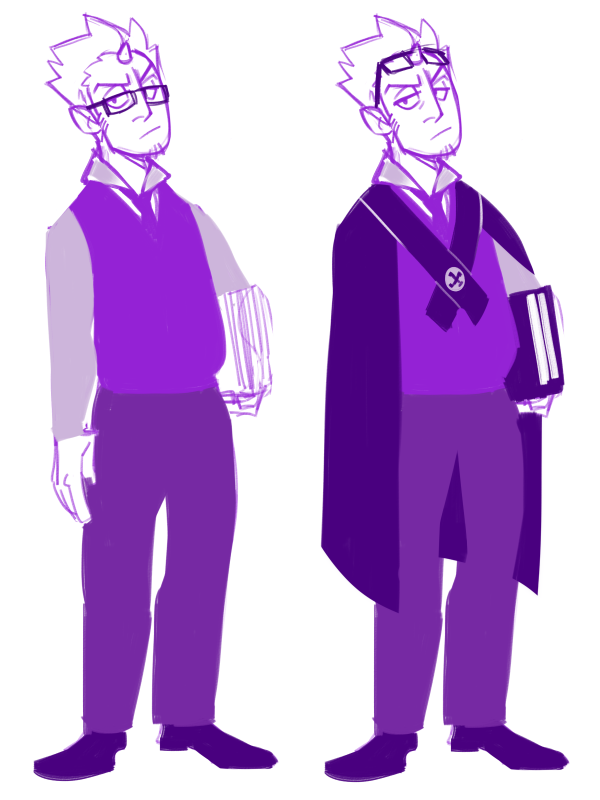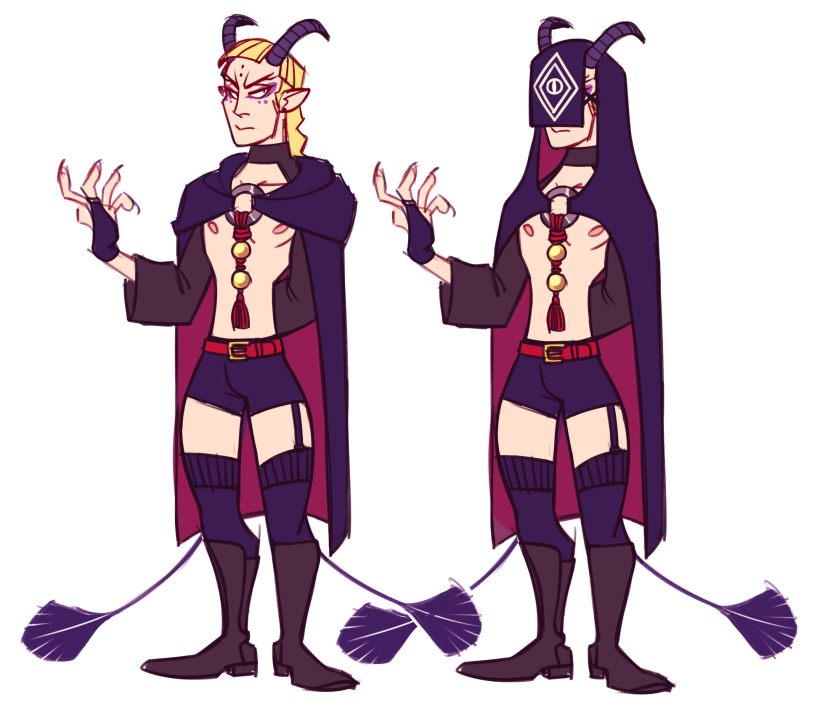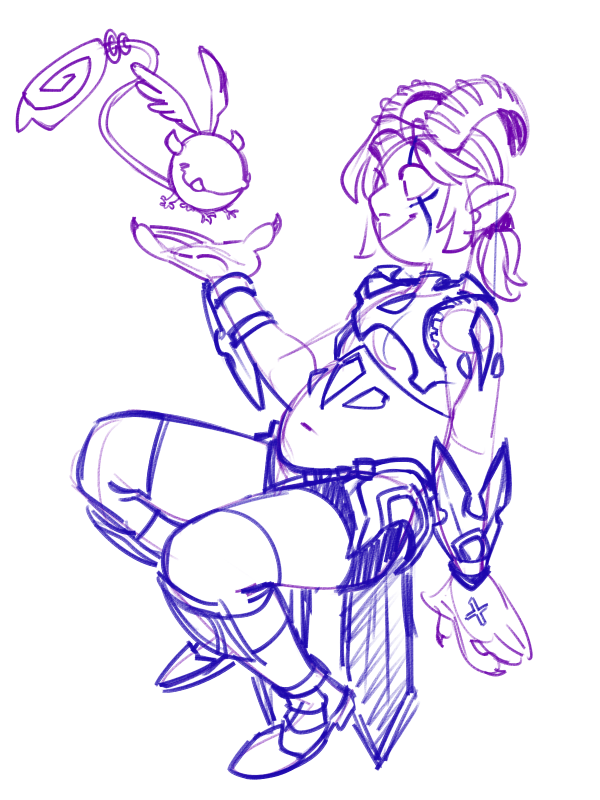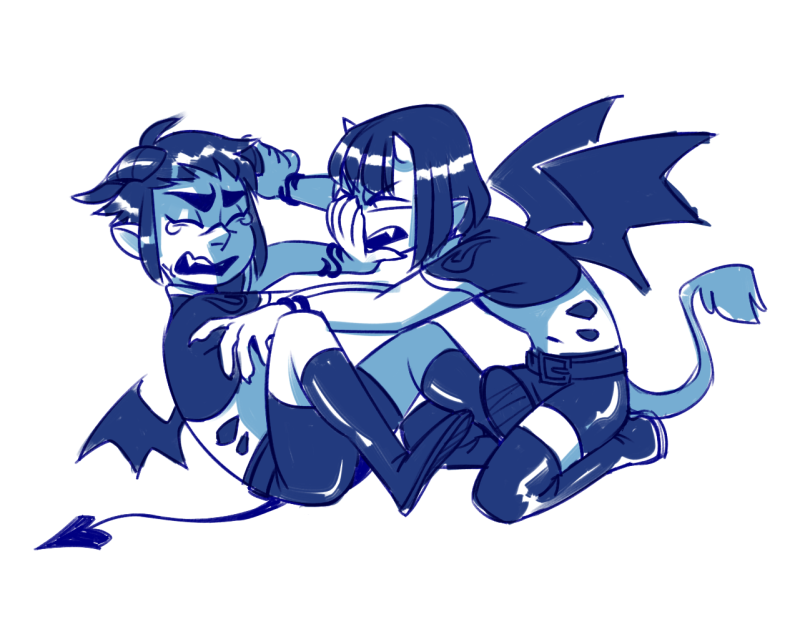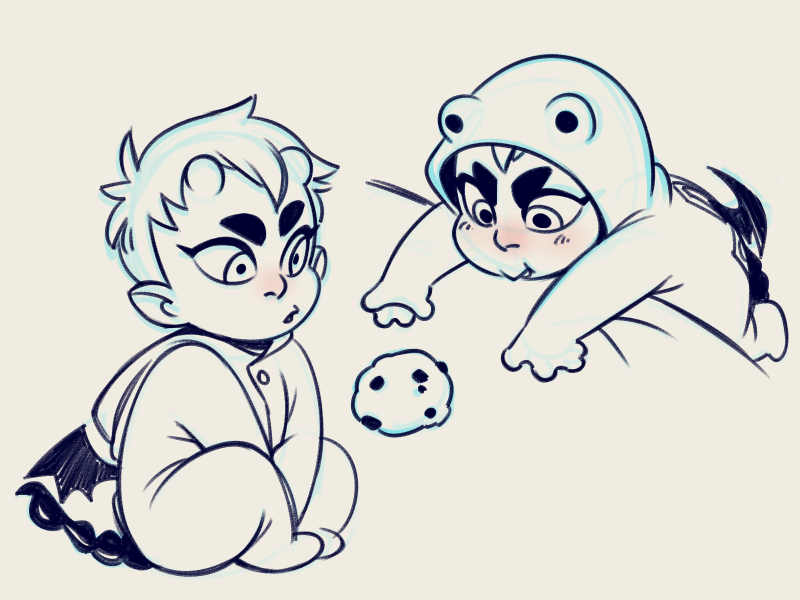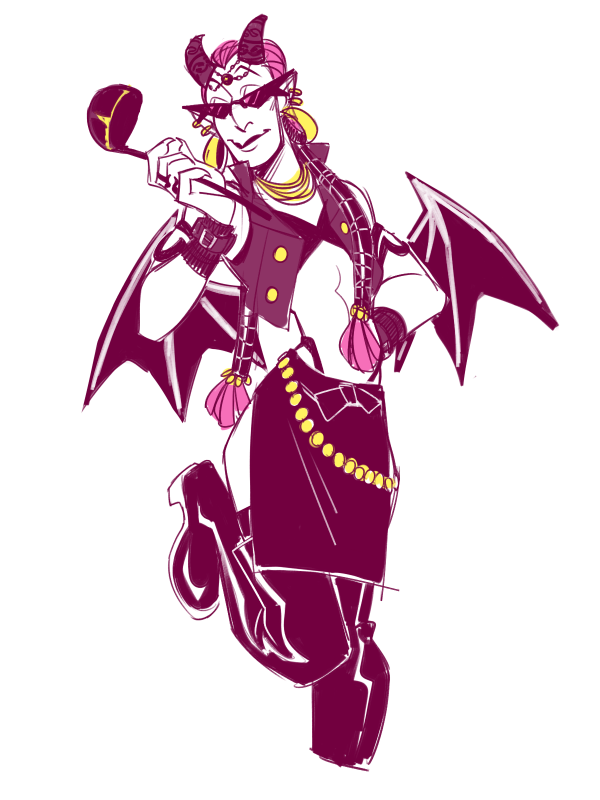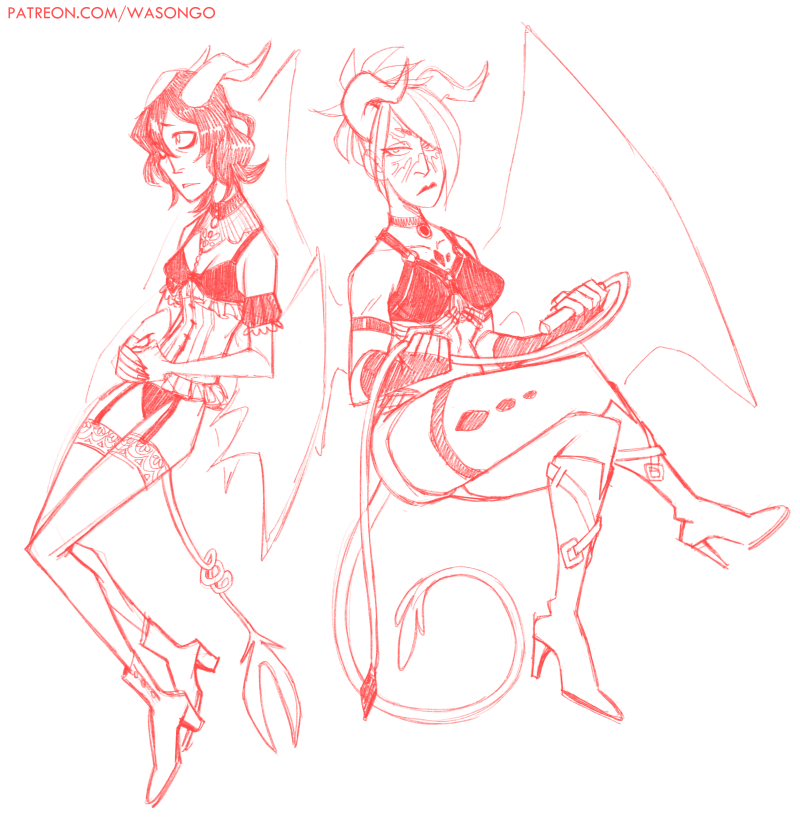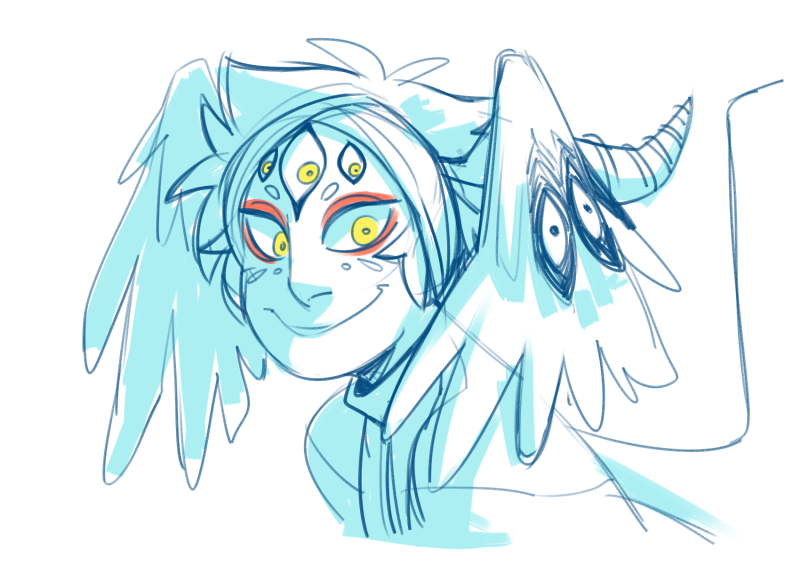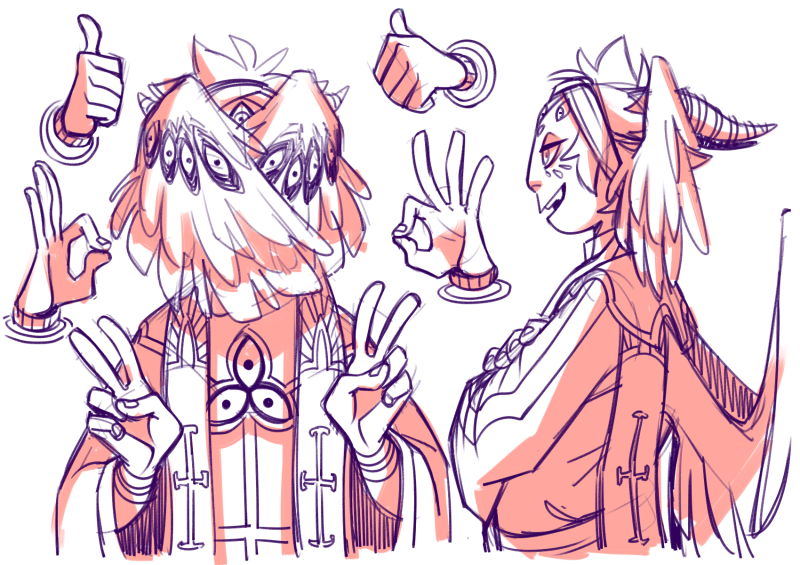 BACK TO TOP